Discussion Starter
•
#1
•
Well, I wrode about it here:
http://www.defendersource.com/forum/showpost.php?p=549709&postcount=20
Was a little bit mad about remouving it from the transbox to the gearbox. This makes no sence because you get lost about the correct angle.
So I made a new designed one:
matching the boxlifter's rod
clamping by nuts (the studs can be exchanged after a while)
axles are fixed against spinning
bracket got more strength
please have look:
separated parts and welded groups
mounted to the box in remouval/entering position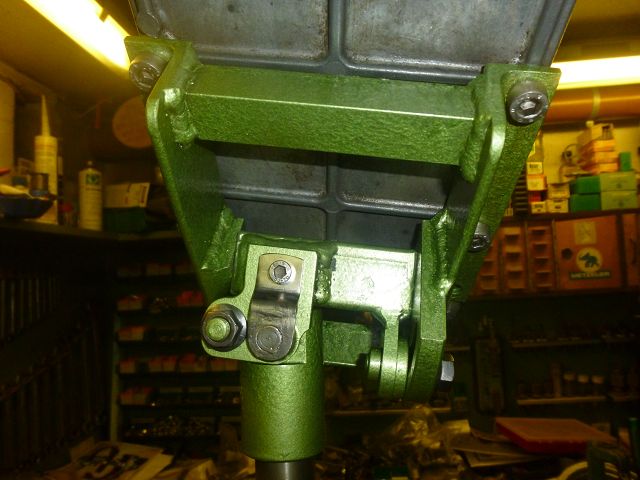 90° towards the pistonrod
I'll try to get it manufactured in about 10 hours.
That causes 250€/each.
In fact there's anyone who will need it, please send me a PM and tell me about the outer diameter about his boxlifter!
kind regards
Kurt
http://www.defendersource.com/forum/showpost.php?p=549709&postcount=20