Edit 11/29/20: SOLD
The 90 went to a very nice father / son team this morning. Thanks all that inquired about the 90, shared Seth's link and even donated.
Hello,
I'm listing my defender for sale after less than a year of ownership. I've taken the liberty of including a link to Carl's original ad as he did an excellent job of describing and presenting the truck. The short version is that this is NAS 219 (1995) and has a solid 300tdi installed as a new crate motor by Rover's North around 80k ago. I drive the truck daily and have used it all up and down the east coast for camping and exploring. This is my 3rd Defender an is the most reliable and comfortable of all 3. I've added approximately 10K miles since I've had it; getting to camping spots all over New England and WV and driving out to Bald Eagle State Forest in PA. The truck just goes and goes and I'd drive it cross country tomorrow. I've added cross bars and done a couple of oil changes. I've also added a little pinstriping thanks to our narrow north east forest service roads.
I live a 45 minutes ferry ride from Manhattan or a 45 minutes drive from Newark Airport, this truck is perfect candidate for a fly and drive if you have the time. I'll include a brand new Demer Box with the sale so you'll have a musical sound track. Also included will be a huge haul of spares for the motor / truck that Carl was gracious enough to include when I bought it from him.
Reason for selling so soon
: My best buddy from the military passed away suddenly last month. This is the quickest way I can think of to raise some cash to do some good for his family. Beyond that, this 90 is a keeper and I'd intended to hang on to it for a long time until last month.
Carl's for sale post:
Summary Asking price $48,000. 300tdi with VNT Turbo (300tdi installed by Rovers North in 2004, receipts available). R380 5-speed Manual Transmission (Installed by Rovers North in 2004). Bronze Green/Limestone color (originally Arles Blue). 74k miles on engine and transmission since install. 118k...

www.defendersource.com
Here is a link to a fundraising page for Seth's family if anyone feels inclined to share it on their own social media I'd really appreciate it.
Donate Today in Support of Seth's Family Our sincerest appreciation to everyone for the outpouring of love and support to Seth's family. Seth Farwell was a former member of the US Navy's Special Operations (SEAL) with multiple years of experience. He was formerly a member of Triple Can...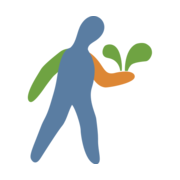 navy-seals-fund.networkforgood.com