Hello,
Here's the back story. I let Jimmy Drive my 200TDi and he said it was messed up. He even called back the next day to say it was really messed up. He suggested I check the valve clearances and the IP timing.
I started with the IP timing while waiting for a rocker cover gasket.
Notice the 9mm pin hole is not where it should be. The pump was either timed completely wrong or the belt had jumped a tooth.
Full counter clockwise: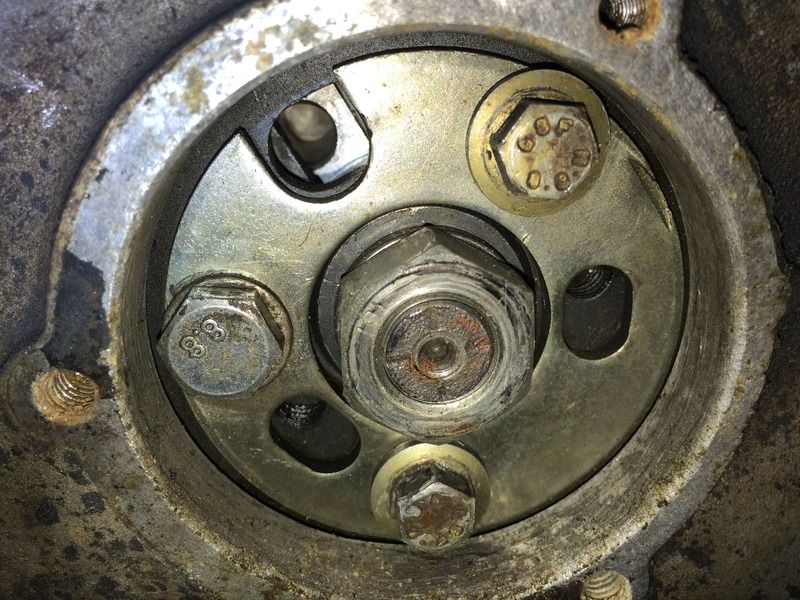 Full Clockwise:
I finally received all the parts and the motivation to start this today.
The belt was shredded pretty good: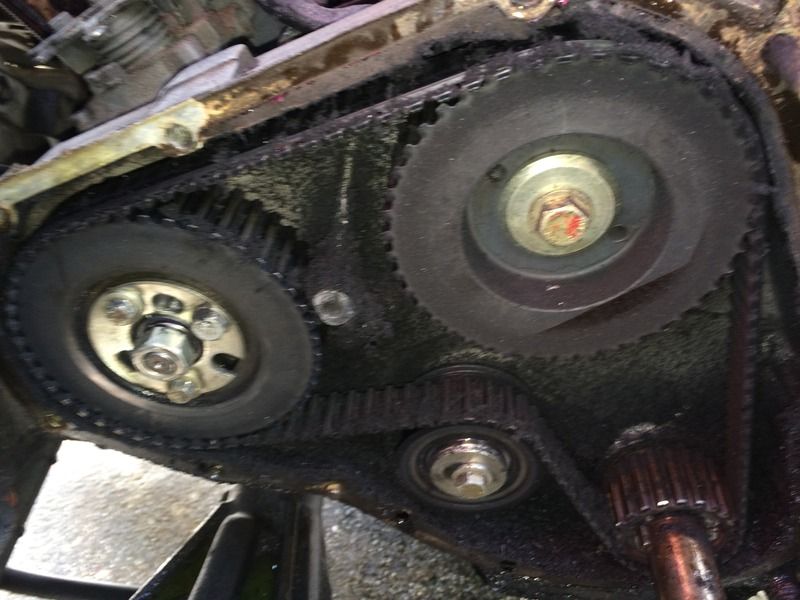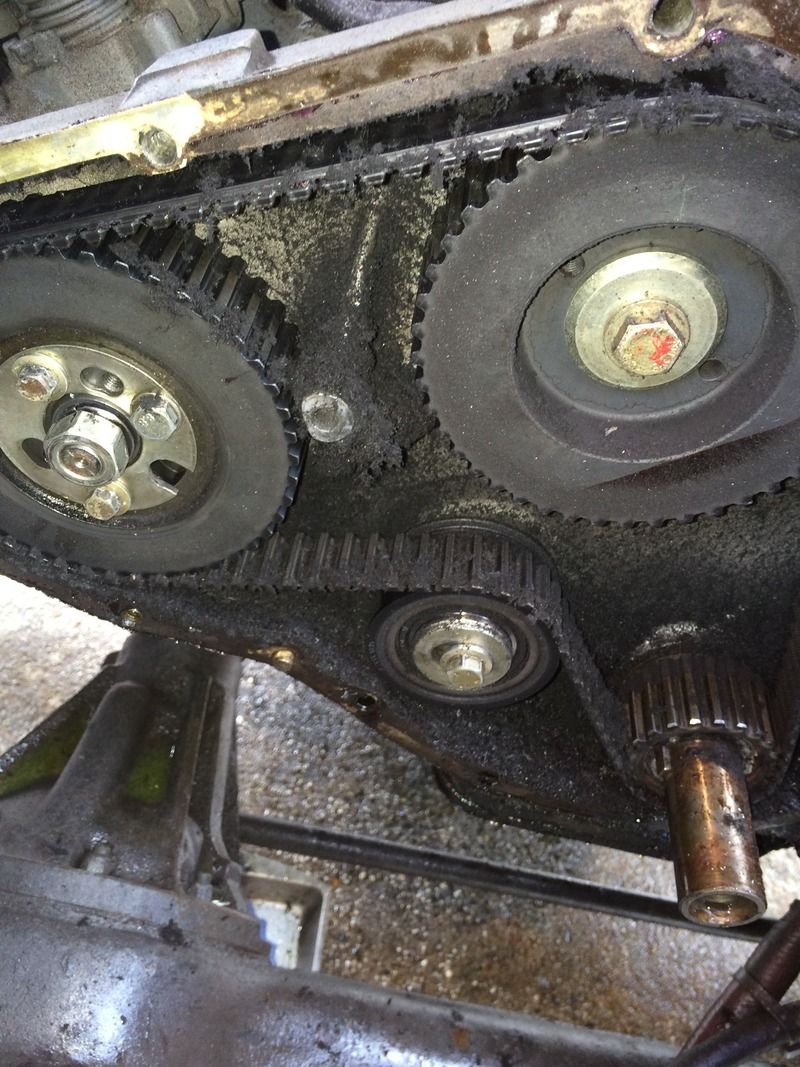 So here's the question.
Since I have to adjust the valves, change the belt and set the IP:
Can I pull the belt, then rotate the cam by hand to get the valves set (.020mm right?). Then line it back up on the indicator. make sure the crank's woodruff key is aiming at the arrow and slip the pin in the IP and slide the belt on?
I want to make sure I'm not overlooking something obvious. If the crank's woodruff is on the arrow and the cam indicator is lined up on its arrow and the pin is in the IP then I'm good. It doesn't matter how many times I spin the cam correct?
Also is it true that cylinder #1 (closest to radiator) has both its valves closed means that the crank is set to TDC?
Stolen pic: