Discussion Starter
•
#1
•
Funnest Defender I have ever owned.
Bought in Wales last year. Been in Tucson since Jan.
1987 2.5 NA ( runs great. I cruised to Phoenix at and average of 64mph a few weeks ago)
Every thing works properly
I just don't need right now so I wanted to see what the market would throw up. So many speculative Ebay adverts out there and over priced stuff so I put on a 7 day no reserve auction.
I turned down 19 a few weeks ago. Perhaps a bit foolish but I think this is worth a fair bit more to the right person that wants a decent simple fun truck that's ready to use.
Speedo is in kms and juat past 160k
So a hair over 100k miles.
I have 3000 ish of those.
Chassis fine. No welding but lots of layers of old MOD paint on there. Doors fine. Bulkhead fine.
See Ebay auction here.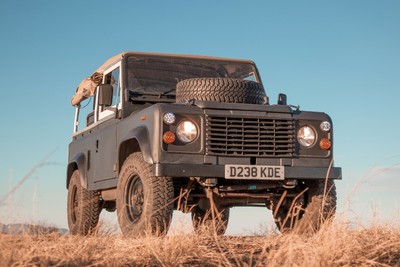 We are not using this truck and not running tours again till September so can let this go. Work done by qualified experienced in Defender repair. Sonoran Rovers. Onwards and Upwards. Also we have lots more pics and will share with anyone who asks.
Sent from my SM-N975U using Tapatalk