I am listing this for a friend who is a private individual.
He purchased my LR3 and ordered this rack for it. His wife found a house she wanted and he sacrificed the LR3 to make the house purchase happen. Just prior to selling the LR3 he had purchased this BajaRack Expedition Rack
This Rack is still in the box. This rack sells for $1035.00.
The Rack is in Atlanta and owner prefers local pick up.
It is the one pictured below. It has the basket front and flat rack rear.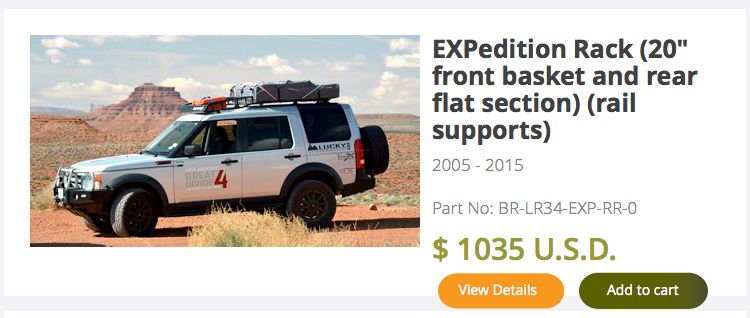 Please contact me if interested and I will put you in touch with the owner.
Nashvillerover@comcast.net
Priced very fairly at $800.00
Thanks
D