'LAND ROVER' letters/emblem
---
All:
OEM 'LAND' & 'ROVER' in silver. Self adhesive. I bought this to put on the A-bar on my LR3, but didn't get round to it. Cost about $70 new.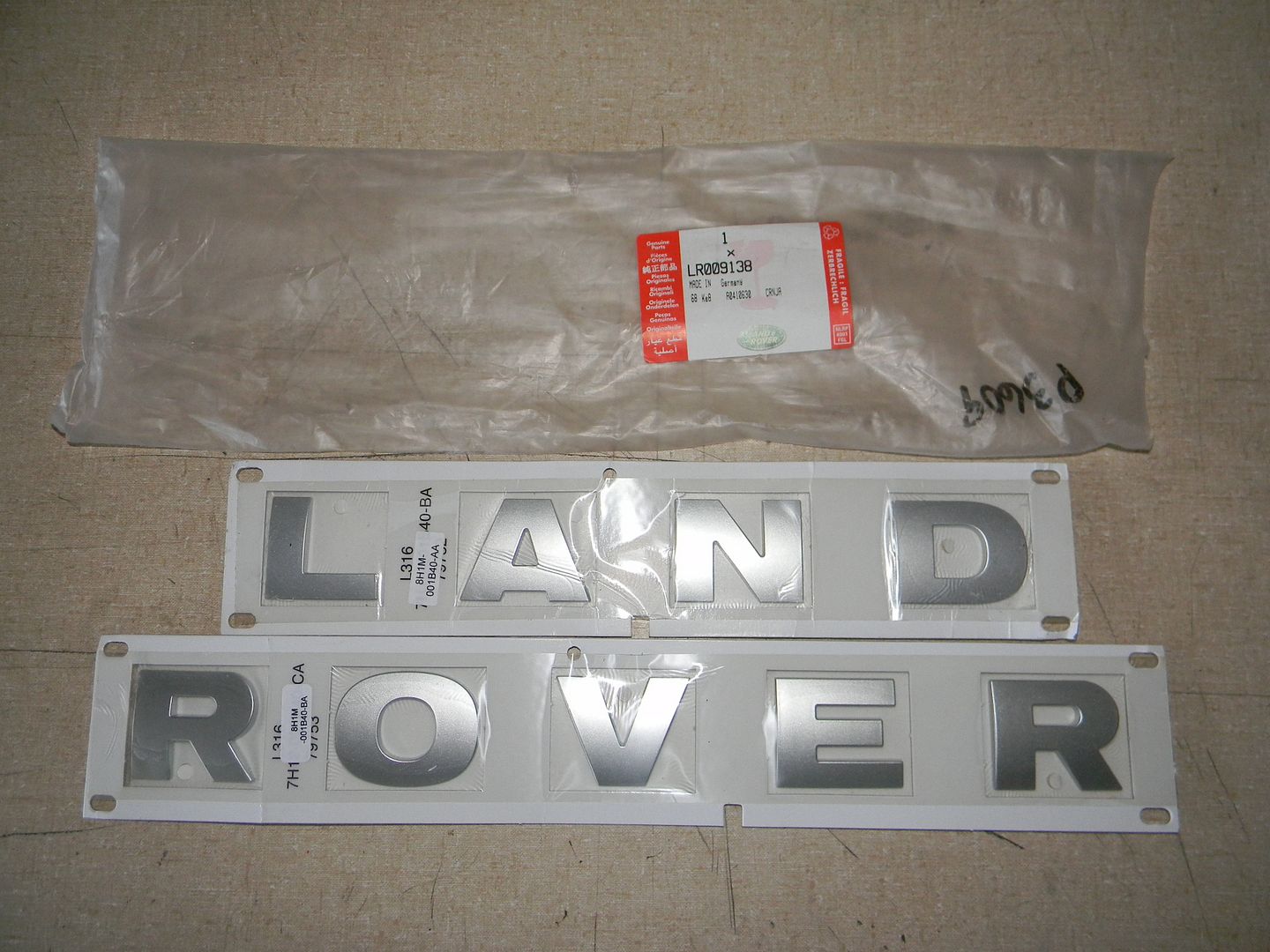 You can put this across the front of the hood on your Defender but I am not responsible for the grief you get from other members ;-)

$50 shipped to the lower 48.

Thanks,

Paul.

__________________



__________________
Current fleet: '85 Ninety 3.9 V8i Auto SW, '95 Discovery (restoring it for my Nephew),'07 BMW 335Xi.
Past Land Rovers: '96 Discovery SD, '00 Range Rover HSE, '04 Discovery SE7, '07 Range Rover HSE, '08 LR3 SE7.
Past fleet: '89 Classic Mini, '83 Porsche 911 SC Coupe, '89 911 Carrera targa, '96 911 Carrera 4, '07 Toyota FJ Cruiser, '04 Mini Cooper S, '11 Mini Cooper S Countryman All4.