I don't know if this is a stock brushguard bar, or aftermarket. (I'm sure someone knows?).
It's similar to the camel trophy type (no wrap around). Has the mounts for Hella lights. There is some powder coating that is cracking, but no terminal rust anywhere. Very solid.
Asking $250. I really do NOT want to ship this.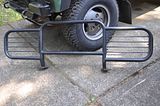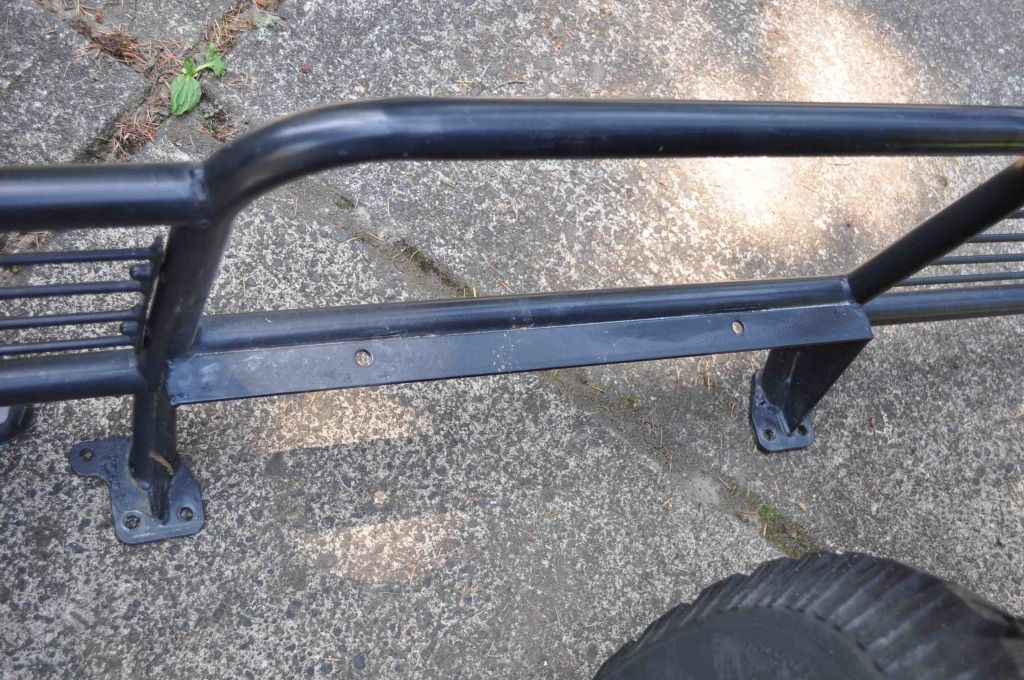 Here's a link to the "real" one from Rovers N.
http://www.roversnorth.com/p-5223-ca...der-90110.aspx