1994 RRC 4.2 LWB 122k 11,900
Edelbrock Performer intake manifold. Holley Carburettor w electric choke. Rebuilt top end (preventative not overheated), new alternator, starter, radiator, coil, genuine plugs and wires. NRP complete exhaust w deleted cats. New rear crossmember, new rear liftgate paint and rear quarters. New bonnet paint – All paintwork professionally done and supervised by CRR. New borg warner transfer box. Terrafirma plus 2 inch suspension w skeleton towers. All fluids converted to Amsoil. Underbody painted to protect, underbody etched and degreased before paint. Replacement rear speakers, redone carpets interior, new headliner. BFG commercial All-Terrain tires w 15K miles on them.
Always garage kept, heated, with dehumidifier.
Personal vehicle to Taylor Congleton of Congleton Racing and Restoration. Sourced from California with 104,000 miles 3 years ago. Used once a week or less in dry weather. Numerous long haul trips. No expense spared on this vehicle and it has received only the best parts (genuine). Paint sealed and buffed with Waxoyl products.
Engine has been completely resealed w new timing chain. Camshaft washer cut in cross pattern to encourage oil dispersement during high motor strain.
Excellent carburettor conversion making lots of power and unleashing full potential of 4.2 . high power smooth idling always starts no carburettor problems experienced or expected.
New rear bumper, lamp guards. New front bumper with quality uncracked front skirt and Hella 550.
This vehicle has never been driven in winter and sparingly in rain.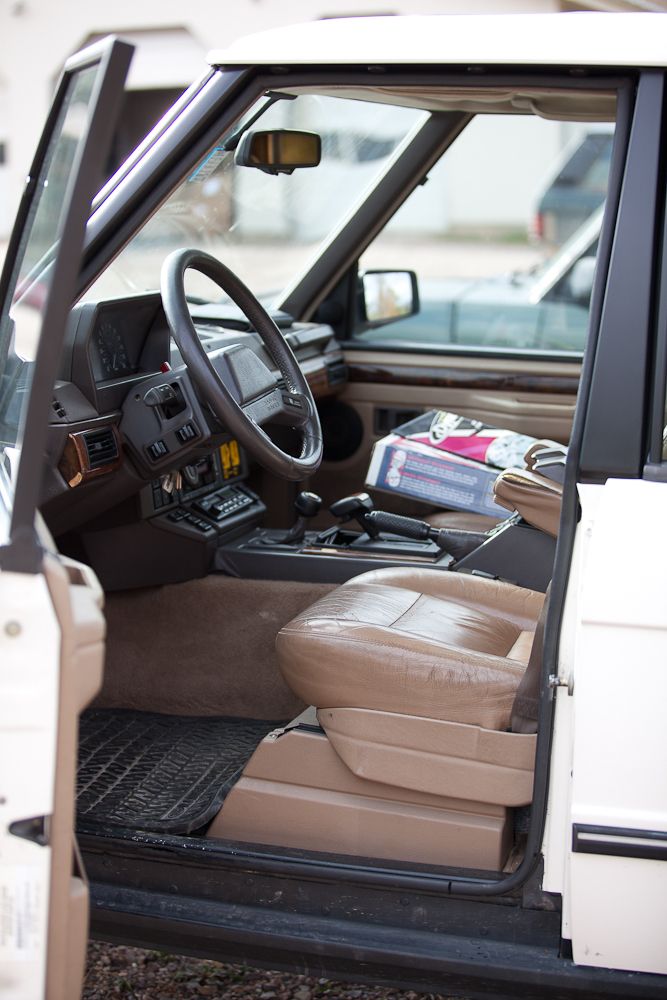 A bunch more photos here.

http://photobucket.com/albums/gg298/steeltiger22/94RR

__________________