Hello, I am selling a RHD 110 Defender which was subject to some refurbishment around two years ago, which included the replacement of one of the rear chassis legs and anything else which was corroded, the original chassis number is still stamped where it should be on the front leg. Original Diesel (non Turbo) engine which runs well, this vehicle is a daily driver. The vehicle used to be Red but is now painted green with a white roof, it could do with some finishing touches to bring her up to pristine level.
UK Plates, vehicle is based near Gibraltar. I can deliver to the UK for around £700.
Asking £4000. (approx Ä5000 or $6000)
PM me for more details.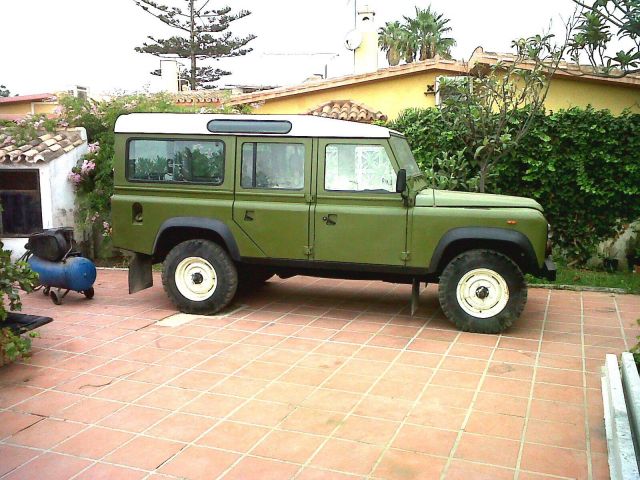 ------
Follow up post added January 13th, 2015 03:48 PM
------
------
Follow up post added January 13th, 2015 03:49 PM
------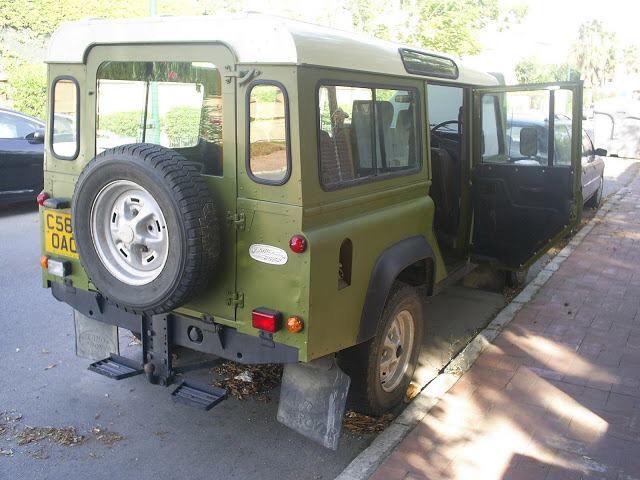 ------
Follow up post added January 13th, 2015 03:50 PM
------
------
Follow up post added January 13th, 2015 03:52 PM
------
------
Follow up post added January 13th, 2015 03:53 PM
------
------
Follow up post added January 13th, 2015 03:55 PM
------