Gents,
I'm posting these pics since I had some interest in the setup. I'm by no means a fabricator, but I think this can be done with a good pipe bender, measuring tape, beer, welder and bit of patience. These are one-off and I'm not sure what the market looks like for a similar carrier.
Please excuse the vanity plate. I ran out of creativity that day. I know, I know...technically not a Defender
Here is the center mount support which uses existing holes in the rear crossmember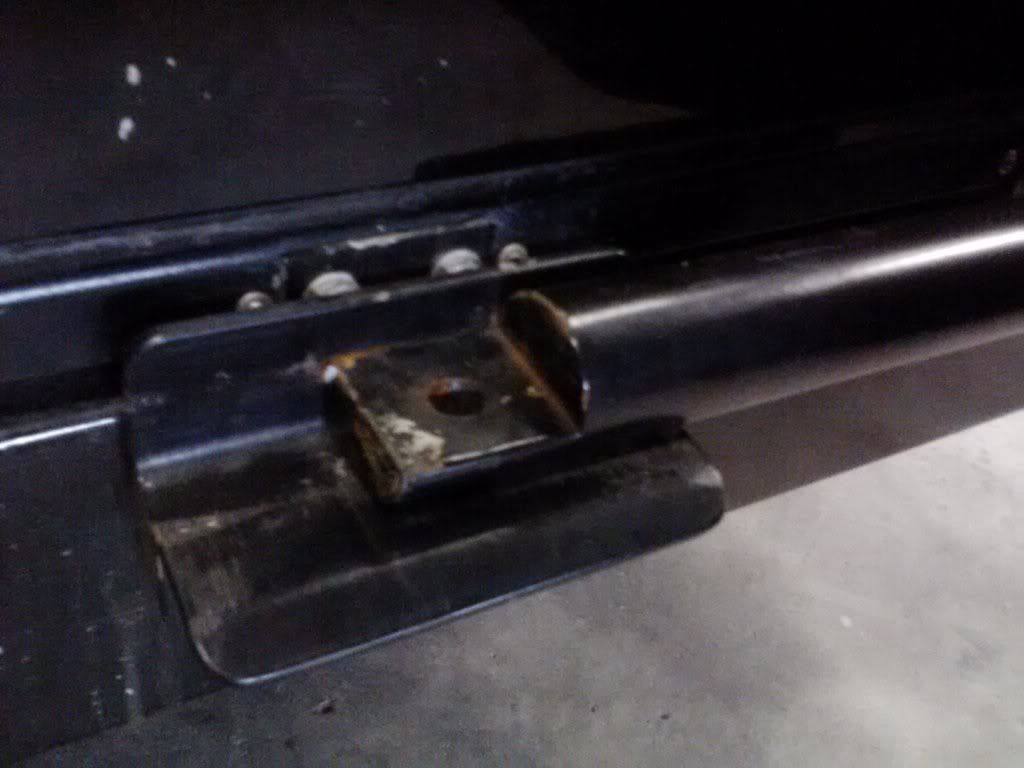 the joints are greaseable. It may be structurally sound to make the side mounting plates with three bolts vs. 4. The 110 already had this setup so when I had the new chassis made they just made the rearcrossmember square instead of the stock tapered ends.
Bottom of center mount support
This bar is not spring-loaded. When resting against the side mounting plate it keeps the carrier on that side from coming back to the middle.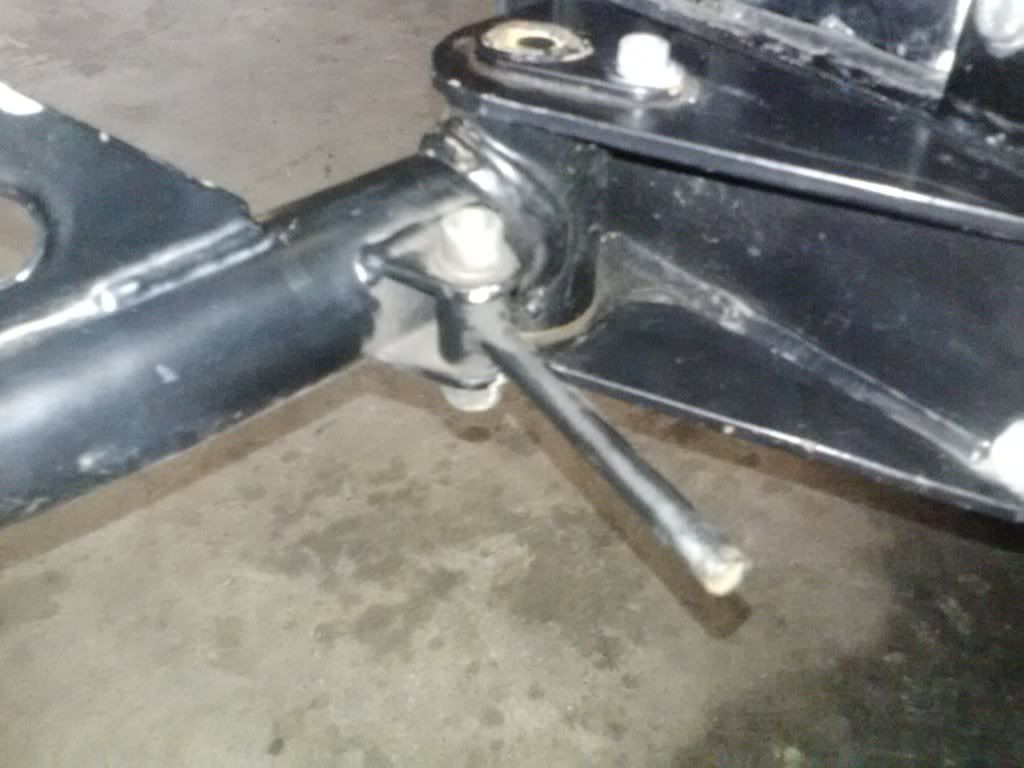 Backside of wheel mount. It is all powdercoated (actually needs to be stripped and recoated)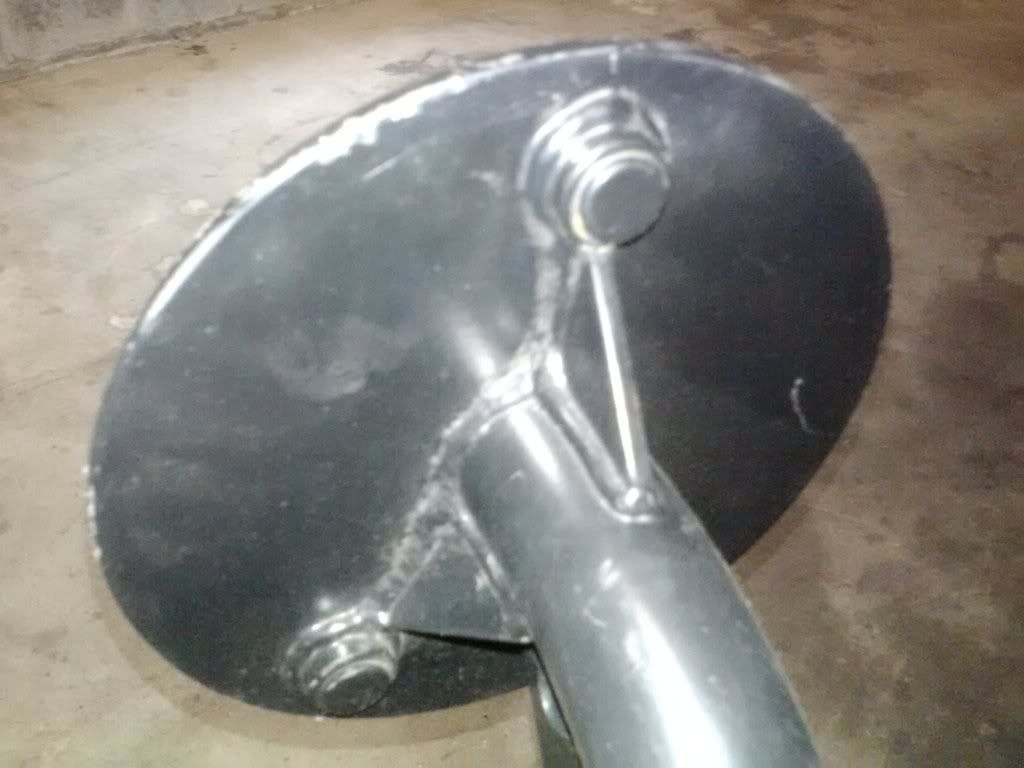 Overall I think this is a decent setup and it is one of the things that made the truck stand out when I bought it. The only downside is that I will need to get creative with rear brake lights/indicators/license plate if I have both wheels mounted.
-Matt