Time to clear-out some room in the garage for a new project. Looking to sell a really clean F650GS Low Model with only 8,000 miles. I am the third owner and the second (who had it most of its life) is a fastidious guy who works with me so I know it's been well cared for. The bike is in perfect running condition with fresh front brake pads and fluid flush.
Options include ABS, heated grips and center stand. Extras include Cee Bailey screen and headlamp protector. I have two keys, the manuals and service records.
I thought this might be the thing to get my wife back into riding but that was not the case. I like the bike and thought about keeping it but just don't have the need with my others. So, time to clear-out some room in the garage and free-up some cash for another vehicular project.
Looking to get $4,000 out of it.
PM me or send email to
carlvonphillips@gmail.com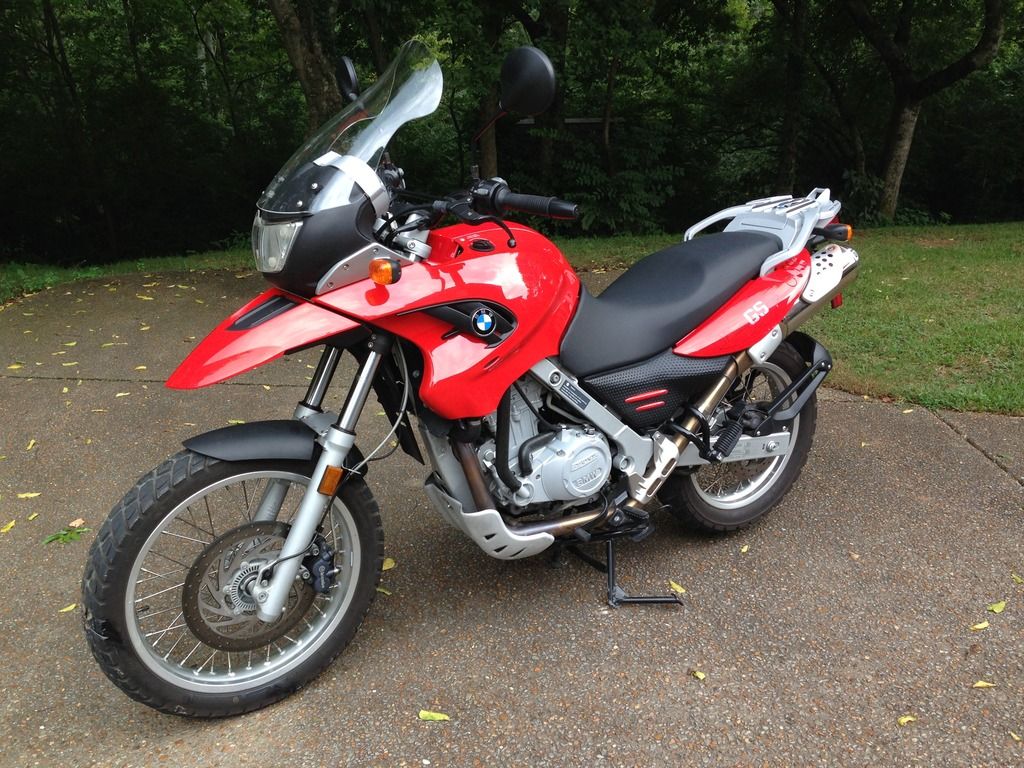 One very minor chip (4mm) on the faux gas tank.
A couple very minor scratches on the left rear panel - the right side is mar-free.