Why 4x4s Are Better In Australia
Defender part:
Land Rover Defender 90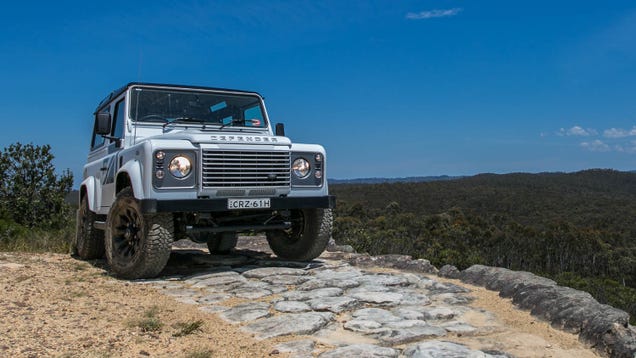 Because pedestrians canít be responsible for their own safety and European politicians donít have the balls to tell people to look both ways before crossing the street, Land Rover is killing off the Defender this year. Which really sucks for everyone that didnít have the chance to drive the latest ó and possibly greatest ó Defender ever.
The newest Defender is fitted with a Getrag 6-speed manual gearbox from the Mustang GT, and an incredibly torquey 2.2-liter turbo-diesel engine from the Ford Transit (albeit slightly reworked). Itís a sign that Land Rover is finally starting to realise they need to stop involving themselves in anything complicated which is designed to contain oil, though itís too little too late.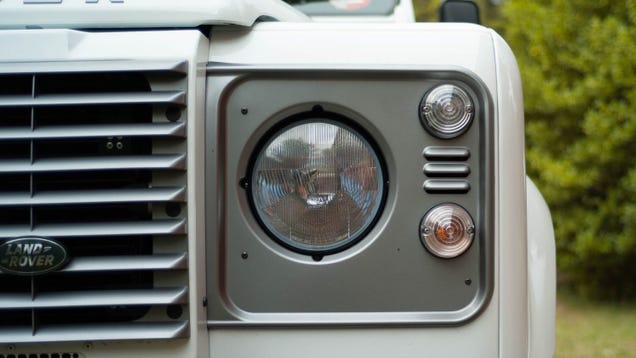 It has air conditioning which works, a slightly revamped seating position that doesnít require you to permanently have your arm out the window to fit in the car, and the same LR3-inspired dashboard which has been around for a few years. Off-road itís nimble thanks to its short wheelbase, and controllable courtesy of its modern traction control. Itís also the sexiest box to ever be put on four wheels.

Would it sell in America?

Land Rover need not look further than the cackles of Jeep Wranglers flying out the door at exorbitant prices to realise they shit the bed. (The Defender is Land Roverís most basic model, and itís not uncommon for a Wrangler Unlimited to rival the pricing of base LR4 models.) Land Rover stopped selling the Defender because it was too expensive to fit airbags and safety restraints, and the U.S. D.O.T required them after 1997.

UNSEALED 4X4 ISSUE 007

__________________