Hello all,
I'm looking for the following seat belt parts (I prefer new but newish is fine just don't want to come out of pocket for RN$ on this one yet:
- Front Left and Right seat belt reels
- Front Left and Right seat belt stocks (not a buckle on a strap)
- Bolts and spacers for the Upper B Pillar attachment point Left and Right. I have a NAS roll bar. Its really the B Pillar bolt that I need for what ever reason I can't get the pitch and size right so I'm just looking for the right bolt.
- Rear Left and Right upper bracket for a 110. More like 27 than 22 ( 22 is currently installed). 22 interferes with my window surround trim (unless I'm doing something wrong and 22 will fit with the trim).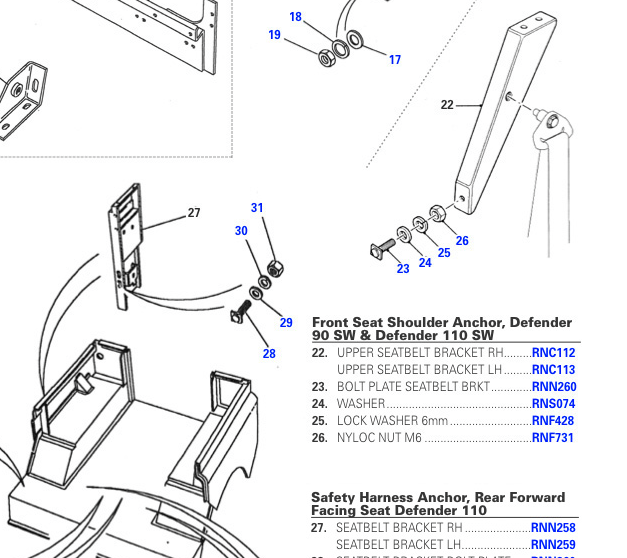 Thanks